Description
Profile
Enjoy our regal blend, rich with notes of cherries and plums with a honey nutty finish.
Welcome to our King Alfred Blend
King Alfred the Great was considered to be, "the most perfect man". King Alfred the Great was the King of Wessex from 871 to c. 886 and King of the Anglo Saxons from c. 886 to 899.  King Alfred stood out from other kings because not only a great military commander but was also interested in learning, and in the promotion of English as a written language.
Anglo Saxons ate what they grew which included cherries and plums. Their ale was made sweet with honey. We at Quirky Coffee have recreated a well-balanced blend that incorporates the flavours of this era in our King Alfred Blend. We have combined our Nicaraguan La Bastilla Natural and Nicaraguan Maragogype to deliver a speciality coffee blend that will certainly leave you wanting another brew. Pop your whole beans into your grinder, or order it pre-ground and then brew this delightful regal blend in your favourite way.
We dedicate our time to ensuring that every bean that we use is as perfect as the next and only use SCAA rated beans. Our mission is to provide all of our customers with a range of coffee where there is something for everyone! With a comfortable intensity, King Alfred Blend is a good coffee at any time of day. All our single origins and bespoke blends are lovingly roasted to perfection, right here in the UK.
Save 10% on our King Alfred coffee as a monthly coffee subscription or select a one-time purchase.
Volume
How many cups of coffee can I enjoy from the bag size purchased? Of course, these amounts will vary depending on how strong you like your coffee, how you brew your coffee and finally how big your cup is!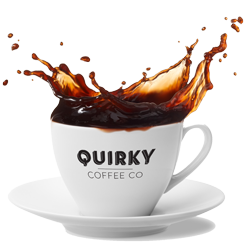 250g – 15 cups
Avg price per cup: £ 0.57
500g – 30 cups
Avg price per cup: £0.55
1Kg – 60 cups
Avg price per cup: £0.53