Description
Speciality Coffee Association Score
SCAA: 83
Heritage
Cafetalera Capucas Oc-Operative, San Pedro De Copan, Honduras
Fairtrade and Organic
Single origin
100% Arabica, Speciality Coffee
WSHG. European Preparation – Hand-Sorted.
Altitude: 1100-1400m
Varietals: Caturra, Catuai, Bourbon & Pacas
Decaffeinated without any chemical elements
Swiss Water Decaf coffee description
Revel in the big notes of dried fruits. Rich and nutty, topped off with praline making a creamy and mellow finish. Beneficio Santa Rosa Mill takes coffee in parchment form from nearby farms with traceable location tags.
Beans are prepared in the central mill before being sent to the Swiss Water Decaffeination plant in Canada. The process simply uses pure water and osmosis to produce coffee that is 99.9% free of caffeine.
Volume
How many cups of coffee can I enjoy from the bag size purchased? Of course, these amounts will vary depending on how strong you like your coffee, how you brew your coffee and finally how big your cup is!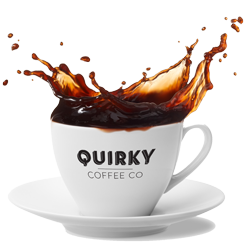 250g – 15 cups
Avg price per cup: £ 0.57
500g – 30 cups
Avg price per cup: £0.55
1Kg – 60 cups
Avg price per cup: £0.53
Would you like this coffee every month?
Instead of one purchase, why not subscribe to receive this every month?