Description
Profile
Revel in the big notes of dried fruits, spice and milk chocolate topped off with a creamy finish.
Speciality Coffee Association Score
SCAA: 84
Heritage
Permata Gayo Mandheling, Aceh Province, Sumatra, Indonesia
Fairtrade and Organic
Single origin
100% Arabica, Speciality Coffee
2012 smallholder members, the average size of 2.5 hectares per farm.
Galling-Basah Process. Grade 1.
Altitude: 1200-1600m
Varietals: Tim-tim, Bourbon & Ateng
Organic Sumatra Mandheling coffee description
Founded in 2006 with the aim of guaranteeing traceability along the supply chain, Permata Gayo manages all aspects of coffee production, improving both consistency and quality.
The Galling-Basah process is unique to Sumatra and involves three steps, depending on moisture content: 'Gabah', wet parchment coffee which is dried immediately and hulled; 'Labu', wet green beans at about 30-40% humidity; and finally, 'Assalan', which is exported at 12-13% humidity.
This process produces a deep blue or green hue to the raw coffee, creating a special cupping profile.
Save 10% on our Organic Sumatra Mandheling speciality coffee as a monthly coffee subscription or select a one-time purchase.
Volume
How many cups of coffee can I enjoy from the bag size purchased? Of course, these amounts will vary depending on how strong you like your coffee, how you brew your coffee and finally how big your cup is!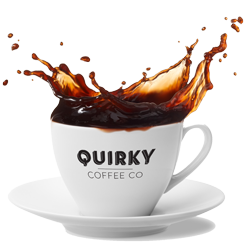 250g – 15 cups
Avg price per cup: £ 0.57
500g – 30 cups
Avg price per cup: £0.55
1Kg – 60 cups
Avg price per cup: £0.53