Description
Speciality Coffee Association Score
SCAA: 86
Heritage
Cup of Excellence, La Bastilla Estate, Jinotega Region, Nicaragua.
Rainforest Alliance
Single origin
100% Arabica, Speciality Coffee
Grown in volcanic soils, deep in a mountainous natural reserve.
Washed. Strictly High Grown. European Preparation.
Altitude: 1250-1450m
Varietals: Caturra, Yellow and Red Catuai
Nicaraguan La Bastilla coffee description
Recently awarded a Cup of Excellence, this puts the La Bastilla coffee in the top 2-3% of all speciality coffees entered into the competition.
Marvel at the sweet flavours of apples and pears, citrus hints and a grand caramel finale. Located in a mountainous natural reserve, all cherries are handpicked according to their microclimates.
The estate also houses a fully vertically integrated processing system, to allow for precise differentiation and sorting of each bean.
Volume
How many cups of coffee can I enjoy from the bag size purchased? Of course, these amounts will vary depending on how strong you like your coffee, how you brew your coffee and finally how big your cup is!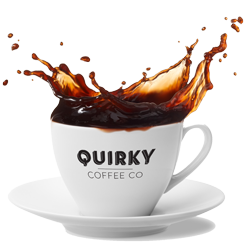 250g – 15 cups
Avg price per cup: £ 0.57
500g – 30 cups
Avg price per cup: £0.55
1Kg – 60 cups
Avg price per cup: £0.53
Would you like this coffee every month?
Instead of one purchase, why not subscribe to receive this every month?